Snacking Smart
Researchers at the University of North Carolina found that reckless snacking is the cause of most Americans' excess calorie consumption which often can easily add to your weight gain.
Snacking smart can help you stay fit and trim.  Studies show that regular mini meals or snacks can help improve metabolism, regulate blood sugar and inhibit overeating later.  The secret is to be mindful of our choices and to keep the calorie count low. "It is easy to overindulge on snacks when you get hungry," says Laura Catalusci, MA, a certified health education specialist in New York. "Remember — your snack is not your main meal and should not contain more than 300 calories."
Here are just a few less than 200 calorie healthy snacks with less that you can make and take with you.   Don't be fooled with selections at the supermarket that say they are only '100 Calories'.  Read the ingredients carefully.  Often they are high in sugar and other ingredients you probably should avoid.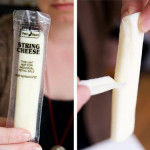 Protein Rich String Cheese
Natural and tasty source of high quality protein and calcium individually wrapped for portion control, convenience and portability. Generally 4-8 grams of protein per serving, and 90 calories or less.  They fill you up and keep your snacking on track.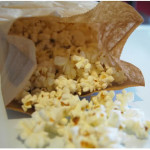 Microwave Popcorn
"Popcorn is a whole grain and a good source of fiver," says Jessica Fishman Levinson, MS, RD.   Since it has lots of volume you to eat a lot for few calories and to feel full." Microwave popcorn can vary widely, so go for a plain popcorn that's free of trans fat and low in saturated fat.  Try our Cinnamon-Raisin Popcorn.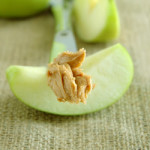 Apple with Peanut Butter
This healthy snack adds up to only 157 calories, yet packs a punch of protein and fiber. "Fresh fruits like apples have lots of vitamins and minerals in addition to natural sugars to boost your energy," Catalusci says. "Peanut butter adds extra protein to help keep you feeling full." Half an apple has 63 calories. 1 Tbsp. of natural peanut butter has 94 calories and 8 grams of fat. You can also substitute the peanut butter with almond butter.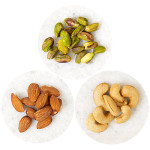 Unsalted Nuts
Snack on ¼ cup of unsalted, raw or roasted almonds, cashews, and pistachios which are protein and fiber-rich snacks full of healthy monounsaturated fats. They're high in fat so watch the portion.
¼ cup calories.  Almonds – 155. Cashews – 157 Pistachios – 170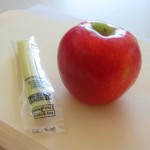 Apple with String Cheese
The perfect duo is a nutritious perfect on-the-go snack.  It will fill you up and leave you feeling satisfied. A stick of part skim is between 60 and 80 calories, and a medium apple is about 126 calories. "The string cheese has calcium and protein, which will keep blood sugar from rising too quickly from the fruit," Levinson says.
Share your favorite 200 or less calorie snack.