Advertise With Us
Thanks for visiting SkinnyTimes.com and your interest in our advertising opportunities.
Skinny Times was created with the intention of helping those struggling with their weight who are under the misconception that results can be achieved through extreme or unhealthy methods.
The name skinnytimes.com came about as a way to gain attention and then gently guide visitors away from the notion that extreme or unhealthy methods shown in the media actually do not work.
To the contrary skinnytimes.com is a source of information featuring healthy, mind-body, fitness and au natural services and products.
Our goal is to educate visitors to the fact that lasting weight loss is possible when they take control over their health, feelings and beauty from the inside out and the outside in.
Our philosophy promotes reaching and then maintaining one's weight loss goals and ideal weight is possible through learning, looking into their current behavior and  making changes to affect the results.
In the words of Albert Einstein.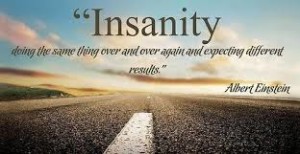 Those interested in advertising on skinnytimes.com to help end the insanity surrounding weight loss please contact us

advertising@skinnytimes.com
Merchants we look forward to

hearing from you

to learn more about Skinny times becoming your affiliate.