We Love Nature Box


Skinny Times is excited to present NatureBox and their over 100 healthy, delicious snacks.
F E A T U R E D  S N A C K S
Salted Caramel Pretzel Pops:
These slightly salty, subtly sweet pretzel pops are like a carnival in a snack bag! "With no artificial sweeteners, flavors or colors, this delicious snack makes for a wholesome treat!"
South Pacific Plantains:
Tired of the same party chips? Share these plantains with friends or keep them for yourself to satiate your next snack attack!
Lemon Meringue Waffles:
Satisfy your sweet tooth without stretching your waistband with these lacy waffles with just a hint of lemon zest. We can't imagine afternoon tea without a few of these!
Cherry Berry Bonanza: 
Enjoy this medley of dried cranberries, cherries and blueberries on their own, or add a scoop to your favorite cereal or Greek yogurt!
NatureBox foods are super tasty and deliciously wholesome made with only the tastiest, full-flavored ingredients.  In fact, they stand behind their foods with a 100% snackisfaction guarantee.  They are proud of the deliciously distinctive variety they offer and are confident their foods will make you totally snack-happy.   And the resealable bags ensures maximum freshness and convenience.
Their team of nutritionists is passionate about making snacking part of a well-balanced diet. Melanie Niland, a Registered Dietitian Nutritionist, is all about eating a variety of foods that are nutritious, colorful and flavorful. Kat Brown, a Registered Dietitian and Yoga Instructor, blends sound nutrition advice and a love of good food to help people make decisions that make their bodies feel good. Together, they work to ensure that all NatureBox foods are up to their standards – so we can confidently say that everything is nutritionist-approved.
Each month NEW selections are introduced so your taste buds will never get bored.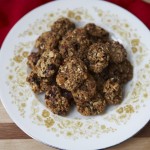 Apple Pie Oat Clusters:  These Apple Pie Oat Clusters combine the sweet apple taste of freshly baked pies with the crunchy goodness of oatmeal cookies. These bite-sized clusters are perfect right out of the bag but even better atop a scoop of vanilla yogurt. But we doubt you'll have any left for that!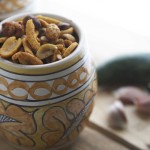 Chili Munch Mix: Our Zesta Fiesta Mix is kicked up with the zest of paprika, garlic, cilantro and chili powder but without the high sodium and carbohydrates of other packaged snack mixes.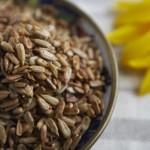 Southern Bar-B-Q Sunflower Kernels:  Get hosting brownie points by serving this slightly smoky, totally BBQ-y snack with a pitcher of fruit-infused water.