Portions For Your Sonoma Diet Plate
The most flavorful weight loss plan under the sun is now online and customized! With more than 14 online tools, 500 recipes, and community support, the Sonoma Diet teaches members to lose weight by enjoying the right foods in the right amounts.
Learn how to incorporate healthy eating with portion controls into the Sonoma Diet weight loss plan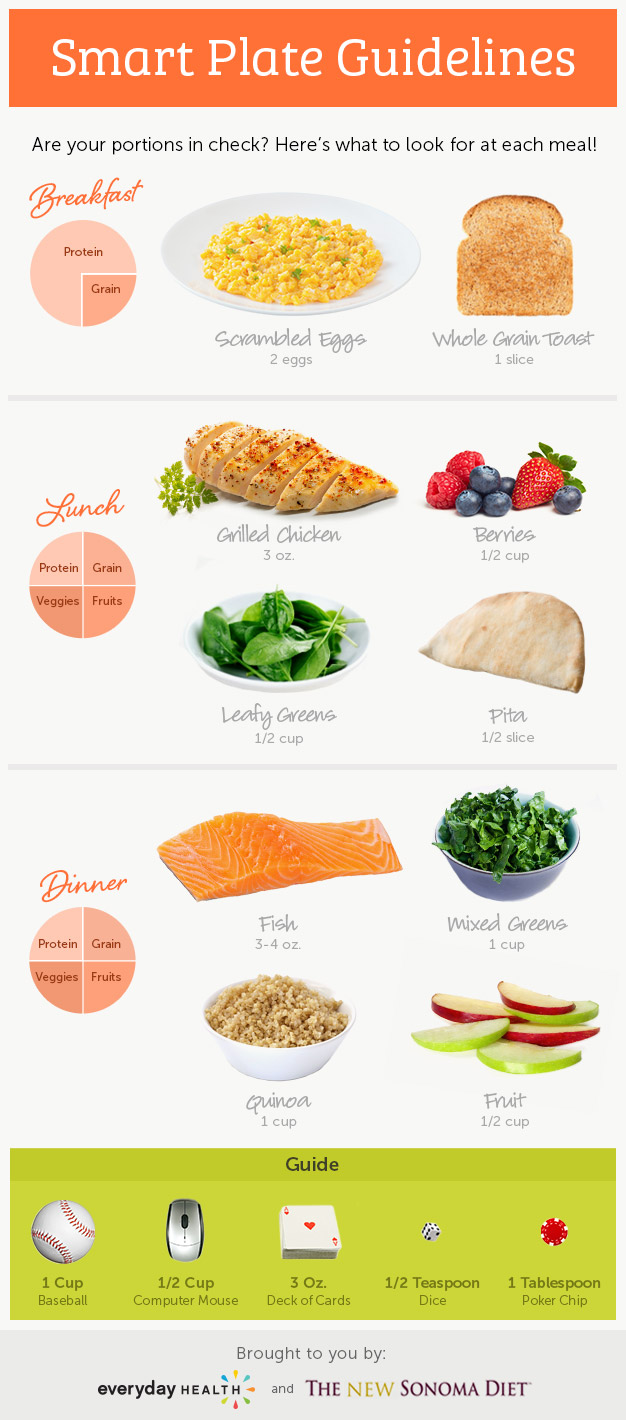 The New Sonoma Diet is as much a lifestyle as it is a way of eating that infuses you with health and energy, so you can feel and look your best. You won't lose weight by avoiding food — you'll lose weight by enjoying food — the most delicious, flavorful, rich foods!
The New Sonoma Diet Inspiration
The New Sonoma Diet gets its name from a special place in the world where the intense enjoyment of abundant, delicious food is a way of life. It's inspired by the great-tasting, sun-drenched foods that make California's beautiful Sonoma County a paradise of healthy eating and active lifestyles.
Sonoma cuisine, in turn, is a state of mind and reflection of the way of eating and daily foods enjoyed by the people who live on or near the Mediterranean Sea. The southern Europeans who follow this diet enjoy a bounty of wholesome and delicious fresh foods, including vegetables, whole grains, nuts, olive oil, lean meats, and wine. Sonoma cuisine, with its diverse flavors and emphasis on local fare, is a unique interpretation of the Mediterranean diet.
The New Sonoma Diet will help you embrace a way of eating that encourages healthy habits, mindful choices, and an appreciation for the best nourishment available. The success of the Sonoma Diet centers on that the rewards of delicious food, a slimmer waist, and energized lifestyle don't fade over time as they do with so many "diets," it truly becomes a lifestyle choice you don't want to give up!