Lemons As An Appetite Suppressant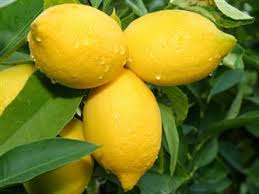 When you have the urge to overeat which can play havoc with your trim figure you worked so hard to create try consuming lemons to defeat the urge to overeat. Lemons can help you suppress your appetite and reduce eating large portions or snacking on unhealthy foods between meals.  It is best to use fresh lemons but True Lemon is also an excellent option.
Lemon juice is thought to stoke the metabolism. When your metabolic rate is higher it helps you lose weight and make it easier to keep weight off because your body burns more calories at a faster rate.
Try different ways to consume lemons and take advantage of their slimming properties. You get the same benefits whether you squeeze lemon juice in your tea or other beverages or eat a lemon slice of wedge. Add lemon to water to make the taste of water more appealing and stay away from regular soda or sugar or artificial sugar filled beverages.  To see dramatic changes combine this with a new, healthy diet and sensible exercise regime.