How to Make a Green Smoothie
Making green smoothies is easy when you start with these few tips.  At first use recipes found on Skinny Times or other reliable resources.
Making green smoothies gives you a chance to experiment with different tastes and recipes – the possibilities are endless!  We suggest in the beginning that you work with tried and true recipes.
Start by loading your jar properly
You will get the best blends and avoid the dreaded cavitation (air bubbles that form around the blade) if you load your jar in this order: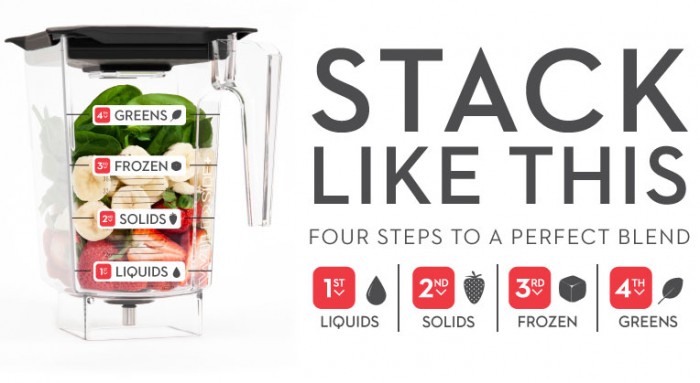 Stick with the basics.
Green smoothies may take some getting used to. Don't get crazy and add every green veggie in site.  Kale and spinach are a smoothie staple but remember to add them in moderation.  As you develop your smoothie palate, you can get more creative and adventurous with your green smoothie recipes.
Use frozen fruits.
Use frozen instead of fresh fruit can be advantageous. Generally it is less expensive and does not spoil like fresh fruit.  Also the frozen fruit doubles as ice and can cut down on the amount of ice needed in your smoothies.
Store leftovers.
Make life easy.   Make a double batch and store the leftover smoothies in an airtight container in the fridge for up to two days – the perfect healthy drink for busy on the go mornings.
A good place to start is with .
Here is the BLENDTEC week of green smoothie recipes. They start out with a slight taste of greens and work your way up to a stronger taste.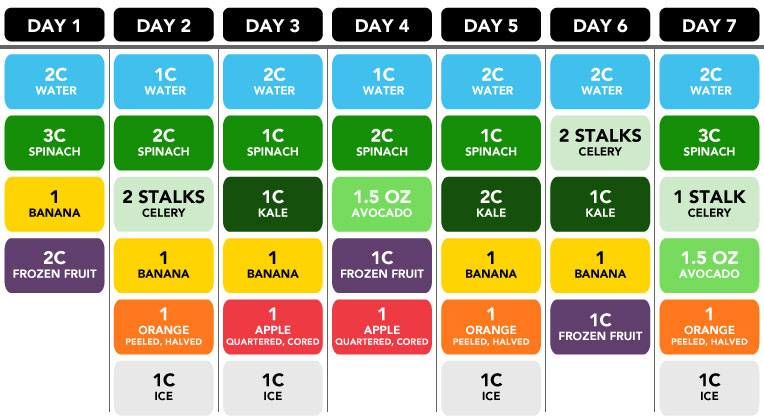 To your health.